This is a showcase for development tests, ideas, experiments, and of course user suggestions. Features depicted here might or might not end up in release versions of Resonic.

If you like a particular feature don't hestitate to comment on it! You feedback helps improve and shape Resonic!
2020
2019
April 9, 2019
Location bar that syncs to the browser and the current file, clickable, editable, might happen in some form.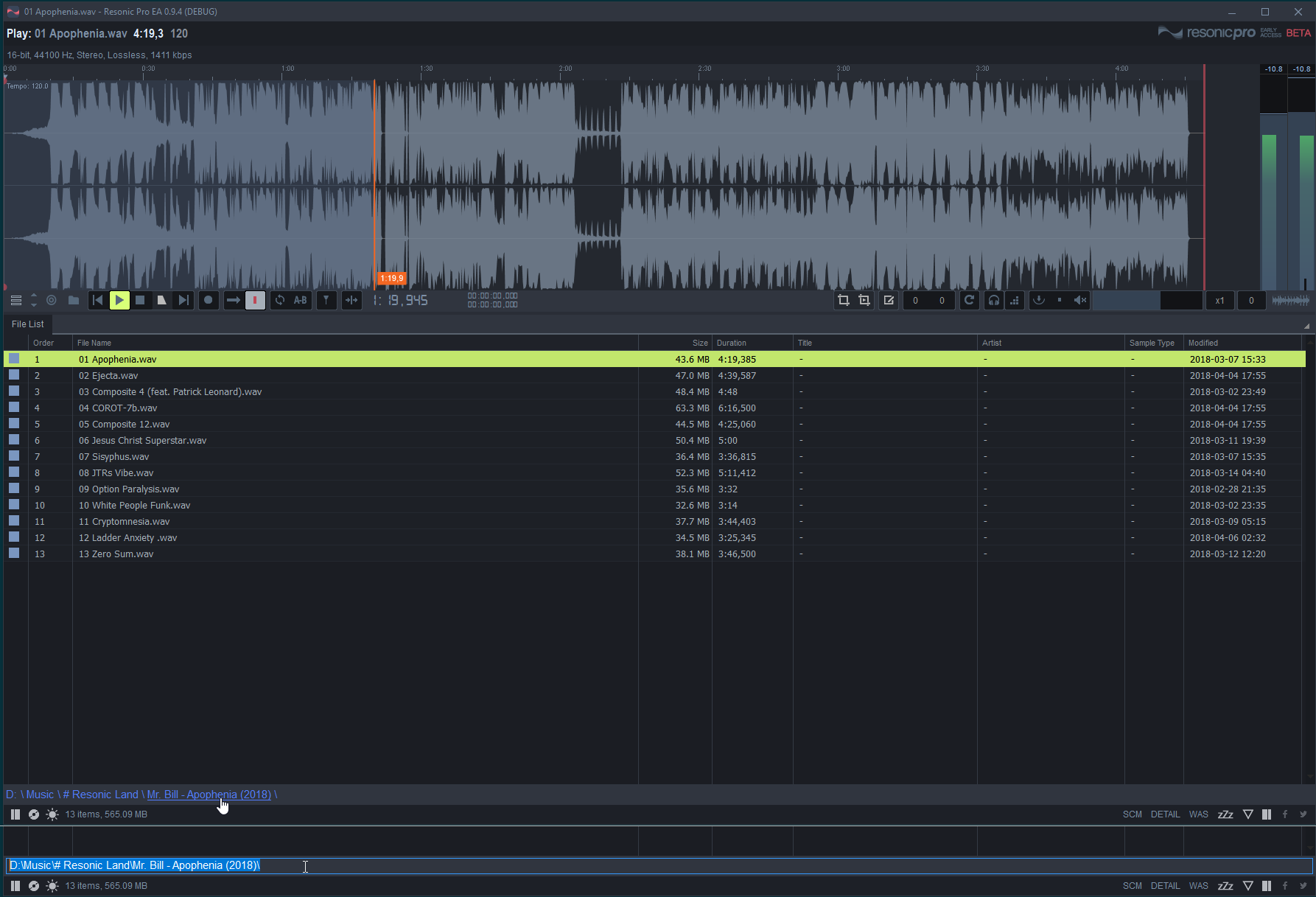 March 18, 2019
Sampler loops/regions meta display.
Haven't posted any Labs in the last few months, but a lot has been happening.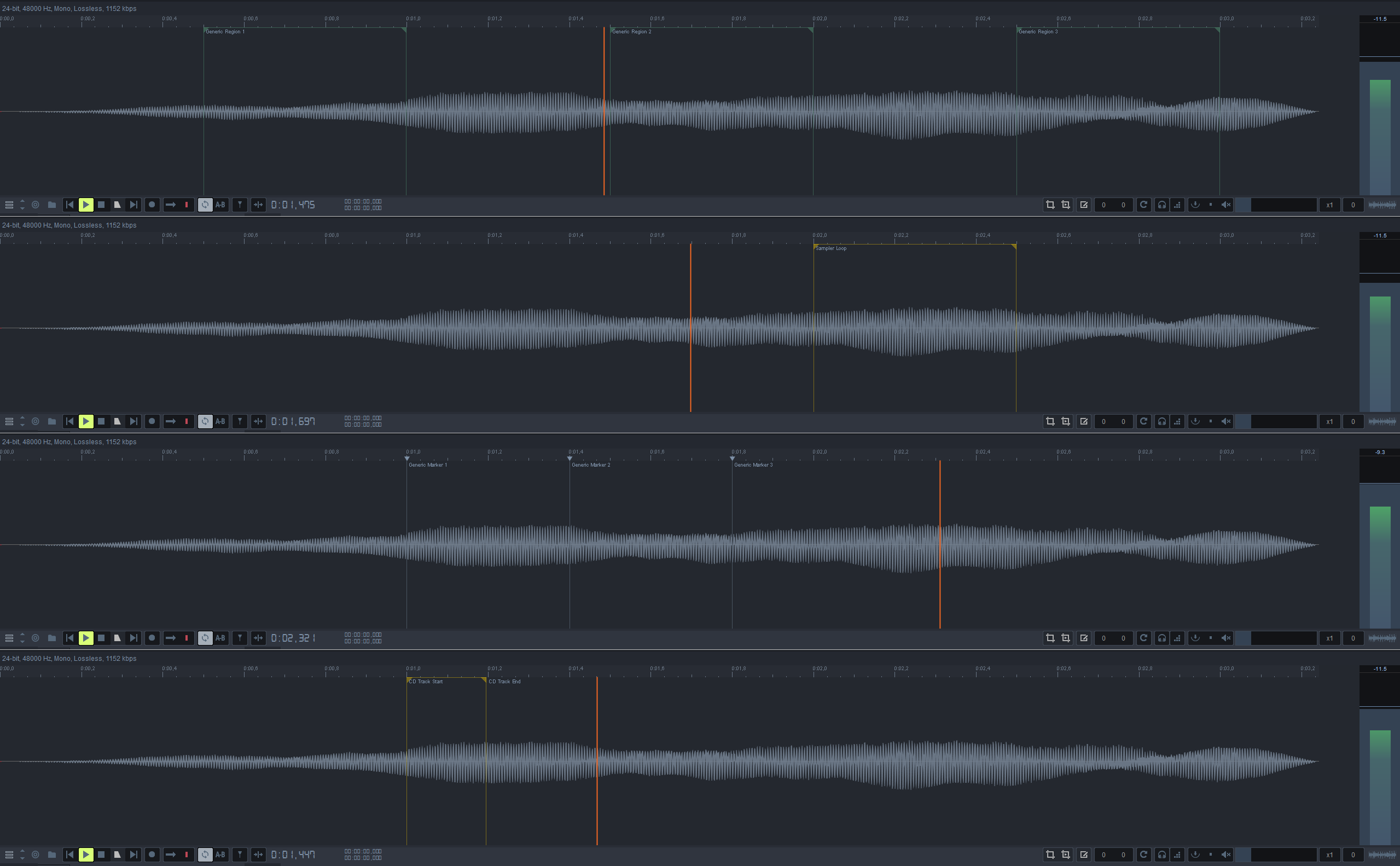 2018
November 24, 2018
The first Lab update in a while, but we have been very active these last months.
Here's a small portion of the metadata supported by our stronger-than-ever Resonic Meta Core presented in the brand new meta panel coming to Resonic Pro 0.9.2.
Our full focus is on database and search features. According to our philosophy on metadata, this is laying down the foundations for these features.
And yes, we do support Soundminer content.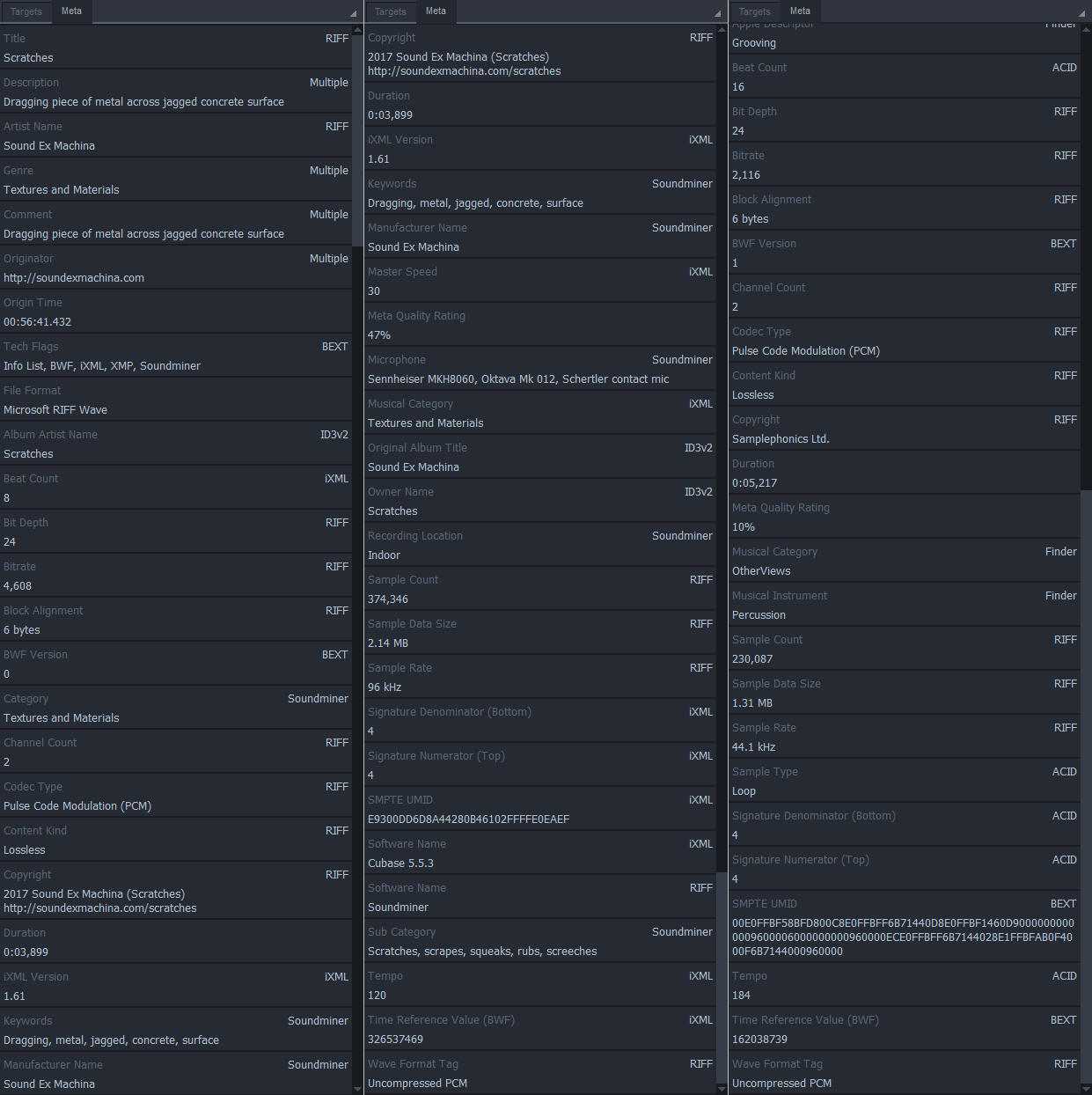 January 17, 2018
Experimental waveform previews in the works for Resonic Pro users and certain file types only.

January 16, 2018
A full set of Philips DSDIFF (.DFF) metadata including durations, sample rate, channel count, etc. coming up.